Power to the community!
If you're an artist that uploads art on sites like TeePublic, DesignByHumans, Etsy, Society6 etc. or just someone that loves t-shirts, you can now add them to TeeHunter's gallery.
Update: You may also use our quick upload, just a click away from submitting.
All you need is to create an account from the top-right corner, log in, complete your profile and then from the section "Submit t-shirt" from your dashboard you can start hunting.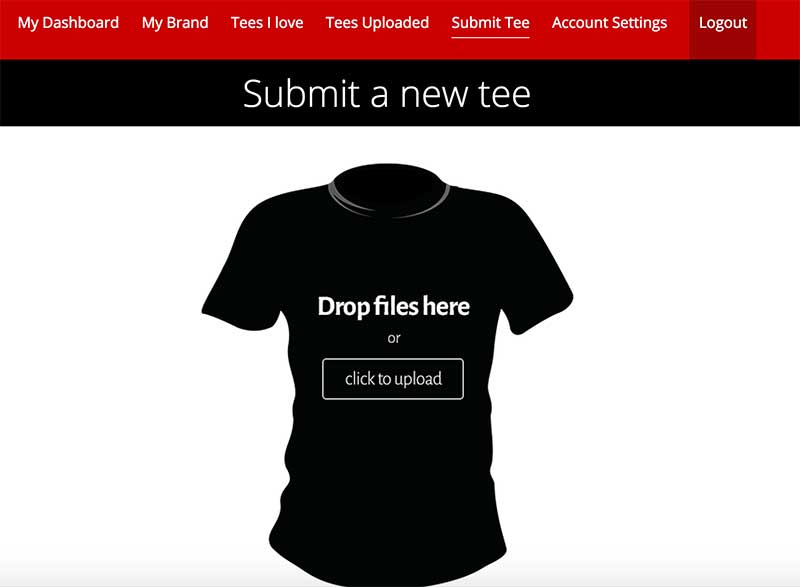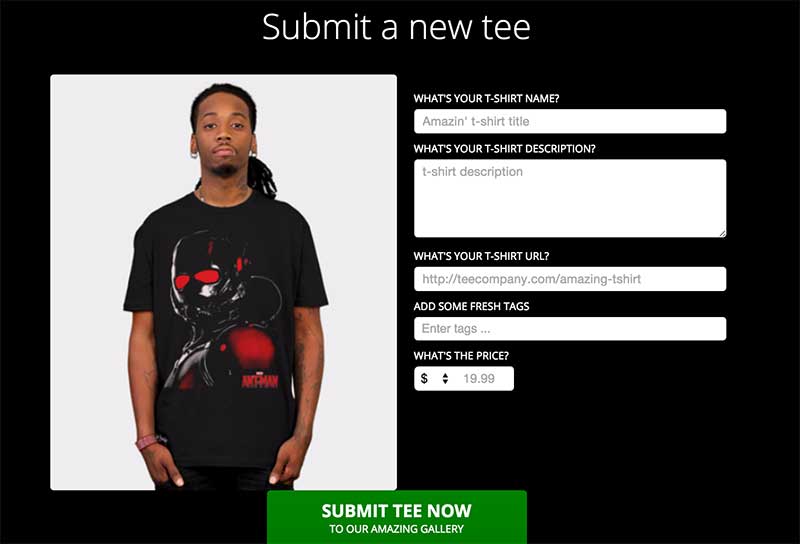 A couple of things you need to know before submitting:
The t-shirt photo should contain a high-resolution image (we recommend a very minimum of 600x800px).
The t-shirt photo should contain the graphic on a t-shirt, and not just the graphic in order to be in line with previous submitted t-shirts on the /tee/ section
Add a proper title, a proper description and the right hashtags. Note: Generally 3-4 hashtags is enough.
Link directly to the t-shirt, like this: http://www.designbyhumans.com/shop/t-shirt/ant-man-eyes/150718/ so that others can find it easily.
We approve t-shirts anywhere between 5 min – 24 hrs but it really depends on the store where they are from. We normally approve it in minutes for brands listed here while for others we have to reach out to them and it might take longer. Rule of thumb: If they're a brand at TeeHunter, it'll get approved faster, way faster!
How to make sure your t-shirt has an advantage when someone searches for it:
Following the above rules is extremely important.
The number of views and loves and shares are important too — we can't tell you exactly how important but hey *wink wink*
The longer you're in our community, the better
Let the hunger games.. errr.. Hunting games begin!