You can quickly submit the t-shirts you love to our gallery with a single click.
If you have Google Chrome all you need is this extension, if not, read below.
How it works:
1. Drag this bookmarklet below to your browser's toolbar.
(Can't see the toolbar? View >> Toolbars / Bookmarks bar)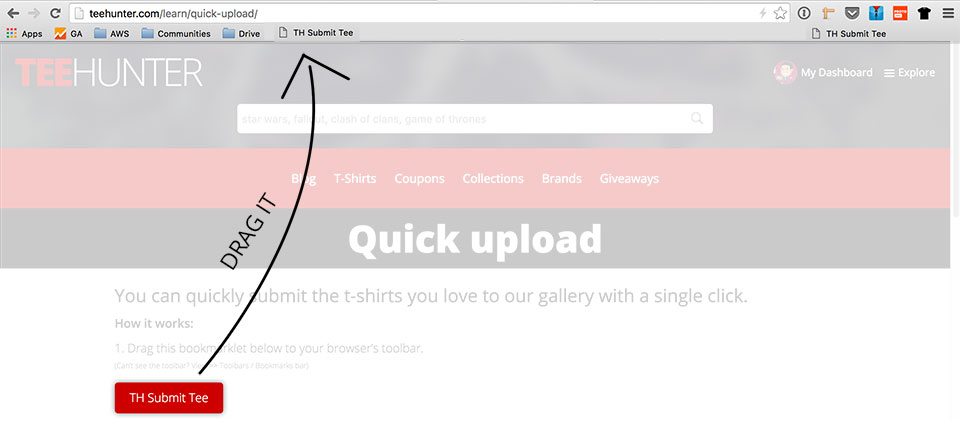 2. Go to the site where you saw that awesome t-shirt on
i.e https://www.teepublic.com/t-shirt/134427-gamer-girl-nouveau
3. Click the bookmarklet and edit any tags you want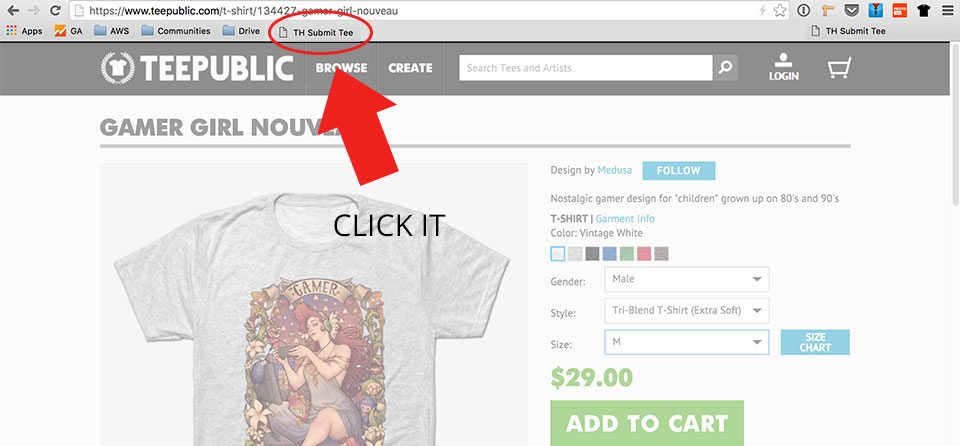 4. Done, you're set!

Extra: Got Google Chrome? Awesome, use our chrome extension. And you can also use "Submit tee" and copy/paste the URL.