The Dark Knight isn't afraid to skirt the edges of what's morally acceptable in order to protect the city of Gotham, but he's always held to one cardinal rule—he does not kill his foes. Except what if he did? What if Batman decided to put an end to the madness once and for all and snap the neck of the Clown Prince of Crime? Would Gotham be better off for it, or would doing so turn the city's most valiant defender into a murderer no better than the villains he fights?
There are certainly plenty of instances where Batman could have ended the Joker's life, but let's focus on the one that many people are the most familiar with. At the end of The Dark Knight, in the final fight between Batman and the Joker, Batman has every opportunity to let him fall to his death. Instead, he catches him. The question remains, however, what kind of world would Gotham be if he had ended the Joker's reign of terror for good that night?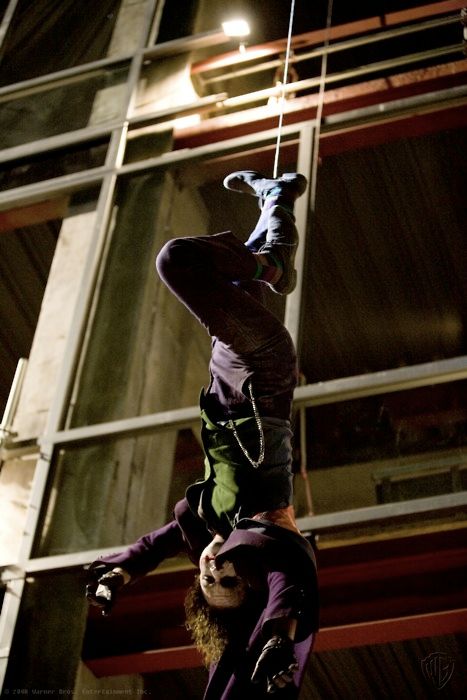 The seemingly obvious answer would be that Gotham becomes a safer place. The Joker, both directly and indirectly, has taken countless lives, and no matter what prison he is locked in he always manages to escape. Surely his death would mean a better Gotham. The answer, however, isn't so simple.
You see, the Joker is not the only one with a fragile state of mind. No matter how resolute or just Batman is, the reality is that he is as close to losing control as most of the psychotic villains he faces off against. Shattering the only piece of morality and human nature that he has held on to by killing the Joker would likely push him over the edge. Who's to say that once the Dark Knight started killing that he could ever stop?
One of Batman's most famous foes is the Red Hood, Jason Todd. Jason, a former Robin, sees justice differently than Bruce Wayne. His solution to crime is to kill the perpetrator. If Batman were to start playing judge, jury, and executioner just like Jason Todd, what would make him any different from the Red Hood? Killing the Joker, or anyone for that matter, would put Batman on a slippery slope whose end could make him just as much a terror to Gotham as he is a savior.
Ra's al Ghul and the League of Shadows took a similar approach to justice when they set out to destroy Gotham entirely in order to eliminate the evil that resided there. Batman stopped this from happening, but if the Dark Knight started killing his foes, who's to say he would not grow to adopt the same vision and belief as Ra's al Ghul? What if purging the city of all evil meant leveling the city to the ground?
Batman's no-kill rule is what sets him apart. It defines his approach to justice, and it keeps him human when every other aspect of his lifestyle and mentality threatens to drive him insane. No matter how deserving of death the Joker may be, the truth is that neither Bruce Wayne nor Gotham could afford the consequences of Batman killing him. It's a paradox that the Joker summed up himself in the Dark Knight when he said "You won't kill me out of some misplaced sense of self-righteousness. And I won't kill you because you're just too much fun. I think you and I are destined to do this forever."
Like it or not, Batman knew that this was true.
What do you think would be the fallout of Batman killing the Joker? Would Gotham be better off, or would it end badly for everyone involved? Let us know, and show your support for Batman's unique sense of justice (or the Joker's unique sense of lunacy!) by sporting one of these great t-shirts!
from
TeePublic
added by
0.00